Dublin By Night
Restaurants
As you would expect in a busy modern European capital city, Dublin has a huge choice of great restaurants. From Japanese to Mexican, Indian to French, sushi to fish and chips, oysters to steak, you'll never run out of options, styles and cuisines. There are a number of Dublin restaurants we recommend including Fade Street Social and Peploe's.
Theatre
One of Dublin's most famous theatres, the Gaiety Theatre, is less than a minute's walk away from the hotel. But there are lots and lots of choices from the bigger broadway-style theatres (Bord Gais Energy Theatre and Olympia Theatre) to the smaller, more intimate (Peacock Theatre) to the historically important (Abbey Theatre, Gate Theatre), there's always something wonderful to see.
Night Clubs
After dark, Dublin City is born again with a vivacious life beat, thanks to some huge nightclubs and a collection of smaller clubs that will keep you dancing the night away. They include Lillies Bordello, Everleigh Gardens, Whelans, Krystle, The Village and they are all a very short walk, or rickshaw ride, away.
Free from options
If drinking is not your thing there are still plenty of choices for a night out. You'll find quaint coffee shops and bigger gourmet outlets on almost every street in the city. Look for Roasted Brown in Temple Bar, Clement & Pekoe around the corner from the hotel on South William Street or Wall & Keogh on Richmond Street. Don't forget to stop by Oolong Flower Power Tea Rooms on Stephen's Street Lower.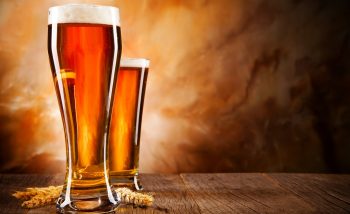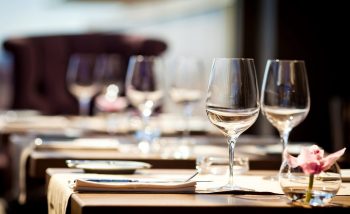 Pubs
If there's one thing this city is famous for it is its pubs. The only problem will be deciding which pub to visit to try a pint of "The Black Stuff" as the locals call Guinness. Some of the best-loved traditional bars like McDaid's, Kehoe's or Toners are very close to the hotel, as are more contemporary bars like No:37, Sam's Bar or Cafe En Seine. Ask the concierge and he'll be happy to point you to the perfect pub.
Concert Venues
Music is always alive on the streets and in the pubs and concert venues of Dublin. All of the big international acts come to Dublin and there is plenty of home-grown talent on show too. Check the listings for the bigger music venues like the 3Arena, the Olympia Theatre, the Ambassador Theatre and the Academy Theatre.
LGBT
Dublin has come a long way and has a very busy, colourful lesbian, gay, bisexual and transgender scene. LGBT bars like The George, Pantibar and The Front Lounge are always bustling with life while the scene has any number of LGBT-friendly restaurants, clubs and events. Dublin Pride Week usually takes place in June and is well worth a visit too.
Pub crawls
In a city like Dublin which has more pubs than any other type of store, you'd expect something like this: Themed pub crawls. Organised by the tourist board, Failte Ireland, the City Council and by some enterprising Dubliners, you can choose from themes that include a literary pub crawl, many different musical pub crawls, a Viking pub crawl, James Joyce pub crawl and even a nightclub tour.
Don't forget to call the Fitzwilliam Hotel if you need suggestions or help with planning your trip or getting tickets. After all, we have the best concierges in the city.